The WA State Government has committed an incredible $428 million in capital funds to build a new museum within the Perth Cultural Centre. The government acknowledges the need for an improved museum and the importance of building a stronger community, supporting the economy, promoting learning and creating knowledge.
The completion of this is anticipated to be in four years' time, in 2020. The integration of the heritage building along with the new facility will give the opportunity for the museum to display the WA state collection in a more innovative and contemporary way. The main objective is for it to be a vibrant museum, cherished by Australians and admired by the world.  The new museum will showcase WA as a world class destination.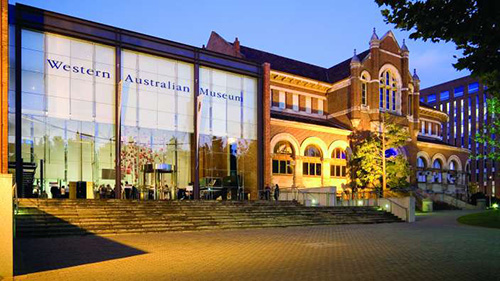 The focus of the development is ensuring a 'people first' approach. There will be unparalleled access where all visitor's connect with the past, present and future, exploring and sharing stories in redefining Perth and Western Australia.  The actual design of the building will be modelled on best practice for sustainability and accessibility ensuring it to be a world class venue. The New Museum will be a critical part of the continual cultural transformation occurring in Perth.
Over the course of the project, the Western Australian Museum in Perth will be transformed with the development of a new building that will integrate with the current heritage buildings including the Old Gaol, Hackett Hall, and the Jubilee and Beaufort Street wings – which will be refurbished inside and out. Conservation works include repairs and cleaning to the brickwork and stone.
The New Museum for Western Australia is one of the most significant museum redevelopments in the world today. Improvements on this project not only include the Perth CBD, but also the research centre in the local Welshpool. The New Museum is part of the WA State Government growth and development initiative including the Elizabeth Quay and Riverside Drive development, the new Children's Hospital, Perth Stadium and the Fiona Stanley Hospital.
The New Museum will dramatically increase the amount of floor space, which will help to enhance the following;
– New exhibitions based on the three major themes; Exploring the World Being Western Australian and Discovering Western Australia. Experiential and interactive spaces where visitors can engage with Museum staff and collections and participate in the research, preservation and investigation work which previously will not have been exposed to visitor's.
– Touring and Temporary exhibition spaces to support improved community access to international, national and local stories and collections
– Learning spaces for the delivery of activities, programs and events.
– Capacity for functions, caféteria and retail outlets.
All Force Labour Solutions is a leading civil and construction recruitment specialist agency in Perth. Are you looking for exceptional workers? Are you looking for a short term or long term job? Then please head to our website at www.allforcelaboursolutions.com.au for further information to register for work or request workers.
Latest posts by MartinConroy
(see all)